Cod rolls with capers and mustard sauce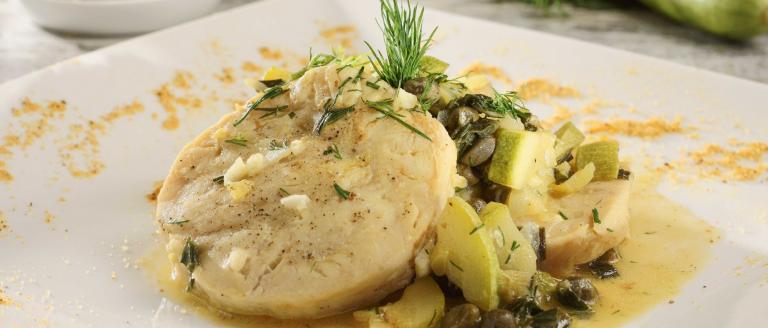 Preparation
01
Remove the cod fillets from the packaging and place in a colander over a deep bowl to catch the liquid.
02
Cover the colander with a damp towel or food-safe plastic wrap and place in the refrigerator. The fillets are thawed when they have reached a certain degree of elasticity.
Instructions
01
Gently rinse the rolls and place them on paper towels to absorb the moisture.
02
Put some oil in a wide pan and sauté the onions, zucchini and peppers.
03
Once wilted, quench with wine.
04
Add the mustard, salt, pepper and the cod rolls.
05
Let simmer for 15-20 minutes.
06
Turn off the heat and add the capers and dill.
07
Stir gently and remove from heat.
Best served with rice or mashed potatoes