Fish Sticks with cheese cream & barbecue sauce & french fries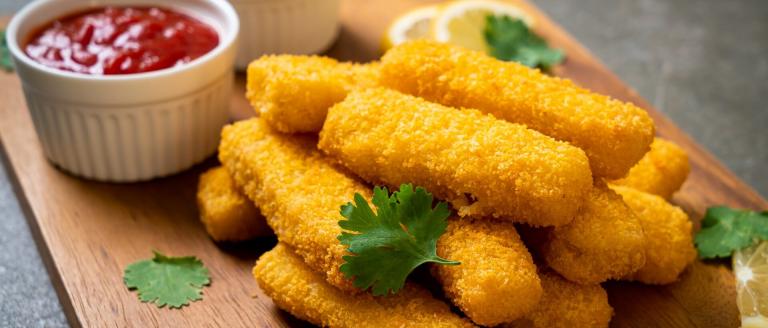 Instructions
01
Combine the cream cheese and barbecue sauce in a stainless steel bowl. Whisk vigorously while gradually incorporating the lemon, oil, mint, and honey. Pour the liquid ingredients into the mixture at a slow and steady pace to allow the sauce to thicken.
02
Follow the package instructions to fry the fish sticks. Place them in the pan one by one to maintain the oil temperature, and transfer them to paper towels to remove excess oil.
03
In the meantime, fry the potatoes in hot oil and dry them by using paper towels.
How to serve
01
Take a plate of your choice and evenly spread the sauce on it. Arrange the fish sticks on top of the sauce and place the French fries next to them.
Sauces are most delicious when consumed fresh
To make the French fries crispier, add a drizzle of balsamic vinegar